Why UPSC Is Treated As A Top Career In India?
IAS is one major exams which is considered to be one of the toughest to crack. Even though lakhs of students are appearing for the exam each year, the real competition is between a few thousands who have dedicated their entire time towards preparation. Only those who study smart and consistently will ace the race. Most of the IAS aspirants who are on IAS preparation study for a minimum of 10 to 12 hours per day, including attending coaching from an All India Civil Services Coaching Centre.
The Top 10 IAS Academy institutes also offer facilities for online coaching classes for those who can't make it to the classes.This helps in connecting students from all around India to top level coaching offered by expertised faculties. Those who wish to make a positive impact in the lives of the underprivileged usually take up IAS as their dream career. Apart from being a great service to the nation and its people, IAS is a respectable and well paying job that also give you with several governmental perks of its own.
Preparation Tips For UPSC Exams
The first step that any IAS aspirant should focus on is knowing the UPSC syllabus thoroughly and identifying which all subjects needs to be covered. Know the pattern of the question papers, qualifying marks, weightage levels, etc. Based on the difficulty level and your knowledge in the subjects, allot specific time for each subject. It is better to make a study plan and time table that you can stick to for a long time rather than keeping high expectations that you can never meet. Check Out – some more tips for preparing IAS exams.
The Prelims exam consists of two General Science or GS papers and no optional papers, whereas in Mains exam, there are two optional papers and four GS papers. Hence, prime study focus as a school or college student should be on improving your foundation on GS.
Being updated in Current Affairs and General Knowledge is a highly important aspect of cracking IAS.This can be done by allocating half an hour of your time daily to reading English newspapers like Indian Express, The Hindu, etc. This could also help in improving your reading and writing skills in English as well, aiding you in answering your Prelims and Mains Papers with more clarity and speed. All India Civil Services Coaching Centre recommends students use Manorama Year Book for improving GK and Current Affairs knowledge.
Selecting your optional subject for the Mains will also affect your marks in the exam. If you are in college, see if any of your degree or master's subjects are those coming within UPSC syllabus. If it is, it is better to choose that subject as your optional subject as it will save your time in preparation for your college as well as Mains exam. Otherwise, choose a subject which is fun learning for you so that it can be easily prepared while pursuing your college studies at the same time.
Curb Your Fears And Fight For Your IAS Dreams!
It is important that students in college and schools invest their primary focus on passing with good marks before dedicating time for IAS preparation. Top 10 IAS Academy centres in India are likely to offer morning and evening part time batches as well as full time weekend batches for IAS preparation for school and college going IAS aspirants. Joining such an institute is more likely to help you be on track in your preparation and develop competitiveness and spirit from earlier itself.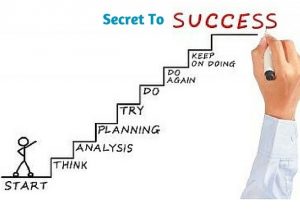 Starting your preparations from school or college can help you in understanding the pattern of the exam very well. It also gives you more years of preparation which is highly beneficial for an IAS aspirant. You will learn how to manage your time effectively by handling both your school / college education with your IAS preparation. Constant enthusiasm to achieve your dreams, consistency in your hardwork and patience are the qualities you need to nurture to become a successful IAS officer in life !
If you are all set to bring about a change in the society by doing your part, then be confident enough to pursue your dreams to the fullest for IAS requires you to hold your head high in times of insecurity and fear and put your duties in the highest regard over everything else !